August 2014 - Newsletter 73
Child-to-Child Workshops in Burkina Faso
David Werner was invited in February to visit and facilitate a Child-to-Child workshop in Burkina Faso, a small country in West Africa.
This newsletter is his report back. In addition he put together a photo documentary to accompany the newsletter.
Read the newsletter and see the photo-documentary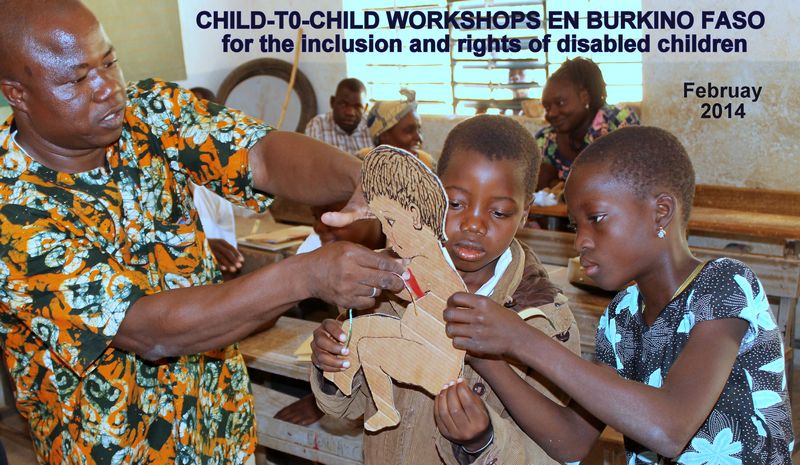 Español – TALLERES DE NIÑO A NIÑO
Hacer la Escolarización Más Inclusiva para Niños con Discapacidad y Más Propicio para Todos los Niños


---