Celebrating Trude Bock's 70th Birthday
On April 21, we celebrated the 70th birthday of Trude Bock. The occasion also marked Trude's sixteenth year of coordinating the care of disabled Mexican Children referred to the Bay Area for treatment (among many other tasks, and all on a volunteer basis!). We join Trude's many friends, young and old, in saying: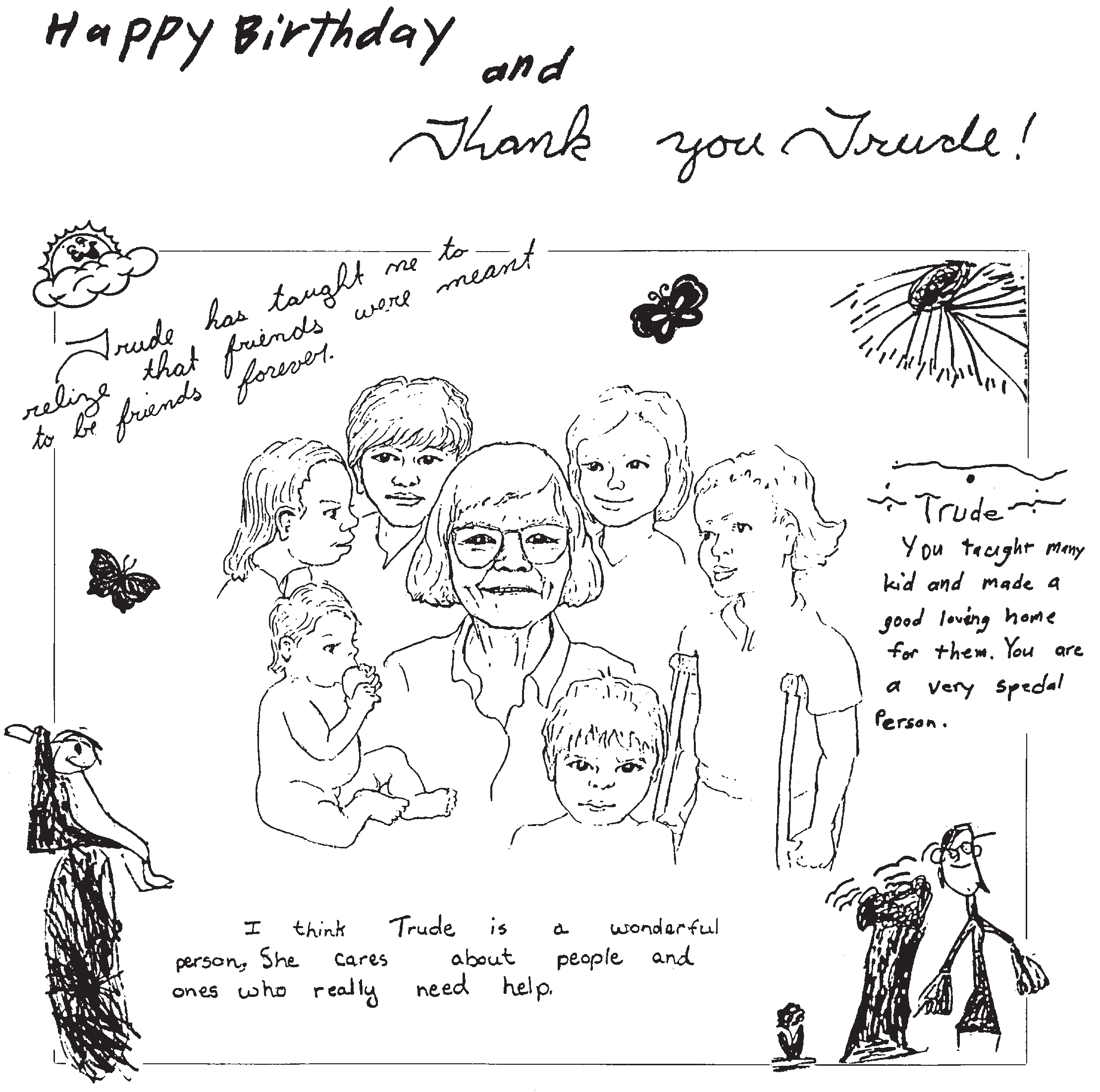 P.S. Now that Trude is 70, we have promised her to find people who can assume some of the responsibility that she has carried out so well for so long. If you, or someone you know, is interested in helping out, please contact us.
&nbsp