News and Activities from the International People's Health Council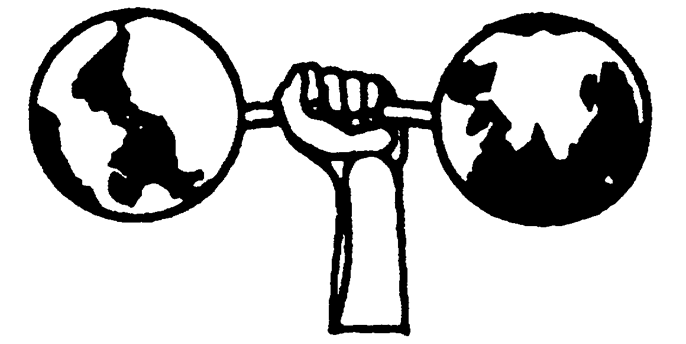 The International People's Health Council (IPHC) is a worldwide coalition of people's health initiatives and socially progressive groups and movements committed to working for the health and rights of disadvantaged people. The vision of the IPHC is to advance toward health for all — viewing health in the broad sense of physical, mental, social, economic, and environmental well being. If you want to learn more about IPHC, become part of the coalition, or communicate with the regional IPHC coordinator in your area, contact either David Werner at HealthWrights, or the global coordinator of IPHC, Maria Zuniga, at CISAS, Apartado 3267, Managua, Nicaragua (Fax: 505-2 661662; e-mail: <cisas@ibw.com.ni>).
A Surge of Interest in the Effects of Globalization on Health: IPHC and our Book Questioning the Solution Ahead of their Time on these Issues
1998 is the 20th anniversary of the celebrated Declaration of Alma Ata, which affirmed that health is a universal human right, and set the goal of "Health for All by the Year 2000." Primary Health Care was promoted as the comprehensive, participatory, and in some ways revolutionary strategy to reach that goal.
Now, close upon the year 2000, it is painfully clear that humanity is still very far from reaching Health for All. Over one billion people have no access to essential health services and, worse still, don't have enough to eat. There is growing awareness that current macro- economic policies—often referred to as "Globalization of the Economy"—have in many ways had a negative effect on both the global environment and the health and well-being of a substantial portion of humanity.
Since the beginning of the 1990s groups like the International Forum on Globalization and People's Development Center have been trying to raise awareness of the high human and environmental costs of unregulated economic growth, and to mobilize a grassroots movement to work toward a more equitable and humane development model.
But until recently, activists and NGOs criticizing globalization have been comprised of mostly progressive economists and development workers, without much involvement of the health sector.
At last there is emerging from within the health sector a growing concern about the obstacles to Health for All that are a consequence of an inequitable, profit hungry global economy. Since the early 1990s the IPHC was like a voice in the wilderness on these issues. But within the last few months, suddenly concern has proliferated. Three important events are now in the formative stage:
The Norwegian Organization for International Development Cooperation (NOVIB), with Dr. Eric Ram (former head of the Christian Medical Commission) is launching a coalition of over 100 non-government organizations called GLOBAL HEALTH WATCH.

The World Health Organization (WHO) is planning a follow-up global forum at Alma Ata, Kazakastan, to evaluate what happened to the vision of Health for All. The planners recognize that globalization of the economy, which has led to a widening gap between rich and poor, must be critically examined, and healthier alternatives sought.

In Galveston Texas, October 26-28, 1998, a major conference is planned by WHO, Pan American Health Organization (PAHO) and University of Texas, on the theme of "Health & Development in the New Global Economy: Experiences Opportunities and Risks in the Americas."
We are delighted that key members of the International People's Health Council have been invited as planners and speakers to each of these 3 vitally important events. The book Questioning the Solution: the Politics of Primary Health Care and Child Survival, written by David Werner and David Sanders of the IPHC, provides a wealth of background material for those looking at the impact of economic policies on health. (A review from South Africa of this timely and important book is reprinted on the following page.)
We urge all those who are concerned with the future health of today's children and the future of life on this planet, to join the IPHC and other networks and coalitions that are watch-dogging world trends and working toward healthier, more sustainable alternatives.
Announcing a Groundbreaking Publication: The New World Order: A Challenge to Health for All by the Year 2000
Proceedings of the Conference held at the University of the Western Cape in Cape Town, South Africa on Jan. 29-31, 1997
Published by Health Systems Trust, 504 General Building, Durban, South Africa
Available from NPPHCN/SAHSSO, PO Box 192, Gatesville 7700, South Africa, and from HealthWrights for US$7.00
These papers focus on issues of key concern for events such as the 2nd Alma Ata Conference, soon to be held in kazakastan (see above), and for the newly conceived NGO consortium "Global Health Watch."
The conference was led by the International People's Health Council (IPHC), the National Progressive Primary Health Care Network (NPPHCN), and the South African Health and Social Service Organization (SAHSSO).
The book includes papers by D. Werner, M. Chossudevsky, J. Seaman, D. Sanders, A. Sambo, V. Shiva, R. Davies, P. Bond, B. Ashley, F. Baum, D. Beltran, B. Ekbal, Z. Chowdhury, V. Biruta, and I. Friedman.
"Essential reading for all those concerned with health policies and people-centered development!"
&nbsp