News and Activities from the International People's Health Council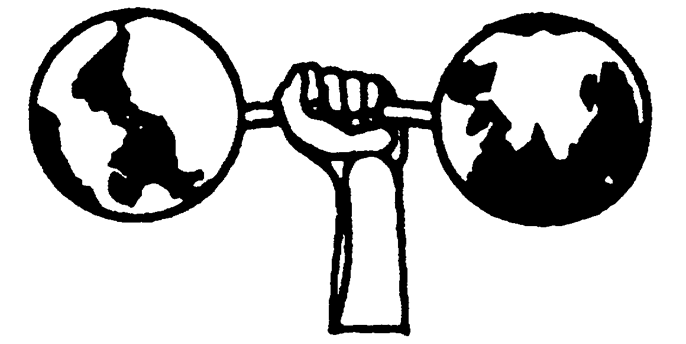 The International People's Health Council (IPHC) is a worldwide coalition of people's health initiatives and socially progressive groups and movements committed to working for the health and rights of disadvantaged people. The vision of the IPHC is to advance toward health for all — viewing health in the broad sense of physical, mental, social, economic, and environmental well being. If you want to learn more about IPHC, become part of the coalition, or communicate with the regional IPHC coordinator in your area, contact either David Werner at HealthWrights, or the global coordinator of IPHC, Maria Zuniga, at CISAS, Apartado 3267, Managua, Nicaragua (Fax: 505-2 661662; e-mail: <cisas@ibw.com.ni>).
The IPHC Forms Closer Links with "Health Counts" and other Networks Update by Maria Zuniga, Worldwide Coordinator of the IPHC
The International People´s Health Council is undergoing some structural reforms in order to increase communication between interested individuals and groups in the different countries around the world. While there will still be regional coordinators, there will also be an effort to relate directly to country representatives and to representatives of groups and/or networks interested in developing links with IPHC.
The International People´s Health Council is undergoing some structural reforms.
In June several members of IPHC participated in an expert meeting with the Government of Holland, the principle Dutch donors, consultants, and "Health Counts", a European Consortium founded in 1998 that calls for the adjustment of economic policies to respect equity and the right to Health. Its members include WEMOS (the Netherlands), MEDACT (UK), and Physicians for Social Responsibility (Finland). The discussions with the Dutch government and the donor agencies stressed the need to develop the 20:20 Initiative, proposed at the Social Summit in Copenhagen in 1995, for more investment by all countries in basic social services. There was general agreement that this initiative and other lobbying tools are extremely important at this time, considering the severe consequences of macroeconomic policies on the health of our people.
Following the expert meeting, IPHC coordiators Mira Shiva, Pam Zinkin and Maria Zuniga, met with the Health Counts representatives to look for ways to integrate our efforts and to work toward future collaboration between the two groups. A joint proposal is being developed to establish an international lobby and policy advocacy network with the overall goal to call upon national and international agencies involved in economic and health policy to respect equity and the right to health. Another meeting will be held in mid-September to further define this relationship.
IPHC to be Included in 2nd Alma Ata Conference
1998 is the 20th anniversary of the Alma Ata Conference, at which the world's governments subscribed to the goal of "Health for All" and proposed a strategy of Primary Health Care to move toward that goal. In November of this year the World Health Organization is organizing another global conference at Alma Ata, Kazakistan, to evaluate why we are still so far from reaching the goal, and to look for a more effective and sustainable way forward. David Sanders and David Werner, co-authors of Questioning the Solution: the Politics of Primary Health Care and Child Survival, who are both regional coordinators of the IPHC, have been invited to speak at this conference .
Other Network News
The Regional Committee for the Promotion of Community Health, a network of community based health workers and programs in Central America and Mexico, recently prepared a 3-year strategic plan leading into the 21st Century. Members of the Regional Committee are working on issues related to the health sector reforms being carried out in each country, including plans for lobbying efforts at the national and regional levels. They are also taking a close look at alternative therapies and are sharing experiences in this area. Other programs include AIDS education and popular health education methods.
Several members of the Regional Committee are celebrating important anniversaries this year: ASECSA, the Guatemalan Association of Community Health Programs is 20 years old. CISAS, Center for Information and Advisory Services in Health in Nicaragua, COSALUP, the Committee for Popular Health in the Dominican Republic, and PRODUSSEP, the Mexican Community Health Association, are all celebrating 15 years of service. Congratulations to all of you and to the communities that have benefited from your work over these long years.
The New World Order: A Challenge to Health for All by the Year 2000
Announcing a groundbreaking publication.
Proceedings of the Conference held at the University of the Western Cape in Cape Town, South Africa on Jan. 29-31, 1997
Published by Health Systems Trust, 504 General Building, Durban, South Africa. Available from NPPHCciemrN/SAHSSO, PO Box 192, Gatesville 7700, South Africa, and from HealthWrights for US$7.00
This book documents the importance of equity and participatory democracy in the quest for "Health for All." Essential reading for the upcoming 2nd Alma Ata Conference, in Kazakstan on Nov. 27-28, 1998.
The South African conference was organized by the IPHC together with the National Progressive Primary Health Care Network (NPPHCN), and the South African Health and Social Service Organization (SAHSSO).
The book includes papers by D. Werner, M Chossudevsky, J. Seaman, D. Sanders, A. Sambo, V. Shiva, R. Davies, P. Bond, B. Ashley, F. Baum, D. Beltran, B. Ekbal, Z. Choudhury, V. Biruta, and I. Friedman.
"Essential reading for all those concerned with health policies and people-centered development!"
&nbsp