News and Activities from the International People's Health Council (IPHC)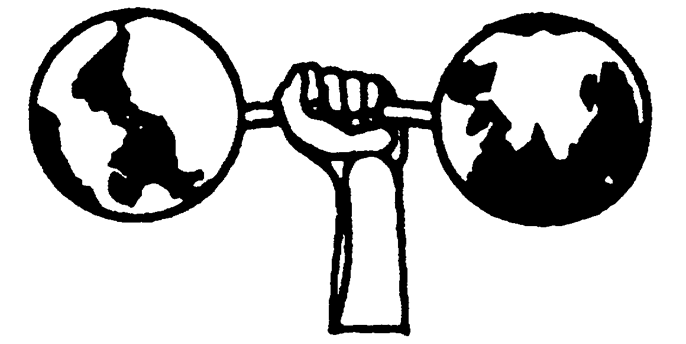 The International People's Health Council (IPHC) is a worldwide coalition of people's health initiatives and socially progressive groups and movements committed to working for the health and rights of disadvantaged people. The vision of the IPHC is to advance toward health for all — viewing health in the broad sense of physical, mental, social, economic, and environmental well being. If you want to learn more about IPHC, become part of the coalition, or communicate with the regional IPHC coordinator in your area, contact either David Werner at HealthWrights, or the global coordinator of IPHC, Maria Zuniga, at CISAS, Apartado 3267, Managua, Nicaragua (Fax: 505-2 661662; e-mail: <cisas@ibw.com.ni>).
Plans for the People's Health Assembly in the Year 2000
Health for All? In 1978 the world's nations subscribed to the challenge of achieving Health for All by the year 2000. Primary Health Care (PHC) was to be the approach to meet this goal. However, as 2000 approaches, the goal remains distant. Levels of health in many countries have deteriorated.
This deterioration of well-being of a vast portion of humanity is a growing worry for many organizations, concerned groups, and spokespersons for the poor. During the last year a number of non-government organizations in health-related fields have begun working together to formulate healthier, more equitable, more sustainable approaches to health and development. Out of this shared concern has grown the call for a People's Health Assembly (PHA).
First Planning Meeting. In November, 1998, a planning group for the PHA met in Malaysia. Organizations represented in the PHA
Coordinating Group include Consumers International, IPHC, Third World Network, All India Drug Action Network, Asian Community Health Action Network, Gonashasthaya Kendra, University of the Western Cape, La Trobe University, CISAS from Nicaragua, and the Dag Hammarskjold Foundaton, which is committed to help fund the Assembly. Detailed plans were discussed and drafted. Below is a brief summary of the report of this First Planning Meeting.
For more info on the PHA contact:
PHC Secretariate, Consumer's International
250-A Jalan Air Itam
10460 Penang, Malaysia
Tel: 604-229-1396
Fax: 604-228-6560
E-mail: pha2000@tm.net.my
Summary of Plans for the People's Health Assembly (PHA)
Date: December 5 - 9, 2000
Place: Bangladesh
Participants: 500 from 100 nations, mainly from NGOs, civil health oganizations and networks.
Goal: The goal of the People's Health Assembly is to re-establish Health for All and equitable development as the top priorities of local, national and international policy-making, with Primary Health Care as the strategy to achieve these. The Assembly aims to draw on and support people's movements in their struggle to build long-term solutions to health problems, in cooperaton with governments and international institutions.
Objectives of the PHA:
To hear the unheard. The Assembly will present people's concerns and initiatives for better health, including traditional and indigenous knowledge.
To reinforce the principle of health as a broad multi-sectoral issue.
To formulate a People's Health Charter.
To develop cooperation between concerned actors and groups in the health field.
To improve the communication between concerned groups, institutions and actors.
Sequence of events:
1999: Preparation of a pre-assembly "State of World Health" paper.

1999-2000: Country and regional preparatory meetings, with local reports.

Dec. 5-9, 2000: People's Health Assembly Pre- and Post-conference training sessions and events.
If you are interested in learning more about the People's Health Assembly, in helping to plan, or participating in local or regional pre-Assembly events, contact the above address. Inquire about the Coordinator in your region. Ask for a PHA form to become involved and receive info and updates.
&nbsp