Announcing the "Politics of Health Knowledge Network"
A movement for health and social justice must go beyond "preaching to the choir". If it is to help raise the awareness of the general public, and if its proposals are to be taken seriously by mainstream decision-makers, it is essential that the information it disseminates be objectively reported and rigorously documented. With this in mind, HealthWrights, in cooperation with the International People's Health Council (IPHC) and the People's Health Movement (PHM), is beginning to develop an interactive web site called the "Politics of Health Knowledge Network."
The intent of this web site will be to supply those concerned with questions of health, development policy and social justice with an easily accessible resource of relevant information.
The information will be carefully researched for accuracy, fully referenced, and presented in an objective (non inflammatory) manner.

It will cover a wide range of topics and sectors relevant to the achievement of Sustainable Health and Social Justice for All.

The information will be presented in the form of summaries and extracts (with references to the full articles or sources), comparative data, charts, stories, and selected testimonials.

It will draw on credible publications, but whose health and lives are most affected.

It will cover everything from global policies to first-hand accounts of local events.
The information will be organized and presented in the form of a map designed to show the links or causal chains between different occurrences at different levels, from local to global. Users will be able to enter the Knowledge Network with anything from a personal health-related concern to an international health-related issue, and from that point be able to follow connections in many directions. They will also be able to see how their particular issue or concern fits into the larger picture or global picture. They will also be able to see how policies and decisions in different sectors interact to have a farreaching impact on health.
Every effort will also be made to link analysis of curent policies and practices, with examples of more positive, equitable, and sustainable alternative. When a problem is cited, the user will be able to click on a "positive action" button, which will give examples of proposed or already implemented solutions, with ideas or suggestions for action, and relevant resources or organizations. This emphasis on positive alternatives and action will, we hope, make this Knowledge Network a motivating rather than a dispiriting instrument.
You can participate!!
The Politics of Health Knowledge Network will be interactive and participatory. Indeed its growth, evolution and refinement indeed, even its initial success – will depend on input from a wide range of users and concerned volunteers. In this context, the overall "Movement for Health and Social Justice" could play an instrumental role in the development of this Politics of Health Knowledge Network - and we very much hope it does.
To assist in the development of the Knowledge Network, we are looking for people to play the following roles:
Representatives of like-minded groups and organizations who can help with managing/co-coordinating the project

Volunteers who can provide key information, data, and stories, either on the general theme on Politics of Health, or on specific focal areas

Intermediaries who can help cull, summarize, and organize information, and arrange it into the format of the overall map

Programmers who can help develop the interactive database

Communicators who can help spread the word about the Network and recruit contributors and volunteers

Researchers who can search the Internet and other sources fo information on health, sustainable development, and social justice

Fundraisers, with the hope that we can pay a few key people to help put the Politics of Health Knowledge Network together and keep improving it hope that we can pay a few key people to help put the Politics of Health Knowledge Network together and keep improving it
In summary, the main purpose of the Politics of Health Knowledge Network will be to provide credibility—through solid, well balanced analysis and comprehension of workable alternatives—to those who are currently advocating for change, but who need easy access to clearly presented, well organized and convincing information. We hope that this Knowledge Network will be an important tool for change. But to get it off the ground we need help from people like you.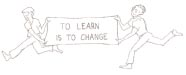 &nbsp