Katrina and Honduran Immigrants in the African-American South
By Bruce Hobson
In December, 2005, I traveled to Mississippi and New Orleans to meet with Latino immigrant survivors of Hurricane Katrina and immigrant support organizations. I timed my trip so that I could attend a Katrina survivors conference in Jackson and a march in New Orleans, both organized by the People's Hurricane Relief Fund.
Over 500 people, overwhelmingly African American, filled a large church to capacity for this conference. Nearly 100 of the participants were survivors. Several of the organizers had long histories of struggle going back to the beginnings of the Civil Rights Movement. To be in the presence of these people in the heart of the African American South just months after Katrina was humbling.
At this event I expected to learn about the thousands of Honduran immigrant survivors in New Orleans and how many had, I had been told, "disappeared." The Mississippi Immigrants Rights Alliance (MIRA!) estimates that 140,000 to 150,000 Hondurans had lived in New Orleans, making it the largest Honduran expatriate community in the world. Many thousands of them remain missing.
I had hoped to discover how the hurricane and ensuing floods had affected them and why there was virtually no reporting of their plight in the mainstream press. But no Latino/a survivors were at the conference, nor anyone to speak for them. The conference was a powerful event, though not without weaknesses. The gender imbalance (virtually all men) of the organizers and speakers was, at best, uncomfortable.
That no Latino survivors attended this historic event seemed odd. I had expected that immigrants, either Latino/a or Vietnamese, would have played an important role. The exception was a Vietnamese Catholic priest from Plaquemines Parish—a small community at the mouth of the Mississippi—who spoke about the destruction of his entire community. He was the only Vietnamese represented at the conference, and his talk was moving.
The march and rally held the day after in New Orleans was impressive. People's spirits were high, the chants were inspiring, and we got a lesson on the history of the civil rights movement in New Orleans.
The main demands articulated were:
Survivors' right to return to their communities.

Immediate, decent temporary housing.

An end to evictions.

Clean up and removal of the toxic top soil throughout the Lower Ninth Ward.

Free or low-cost health services.

Temporary schools for all children, not just for those of the wealthy.

Preferential hiring to survivors for rebuilding their communities.
The creation of a Black Emergency Management Alliance as a body to replace FEMA (Federal Emergency Management Agency) was mentioned several times.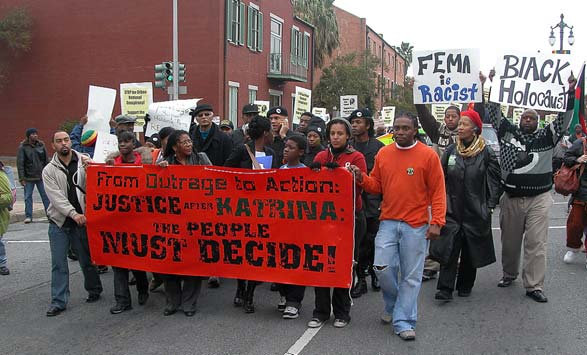 After the rally I traveled throughout New Orleans and into the bayou with a survivor from Verette Village in St. Bernard Parish. There is water on the bayou everywhere, even in the dry season. And there are alligators and armadillos. Like many others, Clara Rita Barthelemy survived the hurricane and flood by lashing her body to exposed roof timbers at the top of her tall house. After hours like this a White couple in a small motorboat heard her screams and attempted to rescue her. But approaching her roof, their boat capsized in the roiling 18 feet of water and they both quickly drowned. Clara Rita assumed that in just hours the water would take her as well. In the evening, however, another boat came through and rescued her.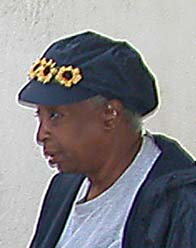 I climbed into her destroyed house where she had lived for many years to help search for photographs and her few retrievable personal items. It was inside her home that the impact of Katrina showed its full human dimension to me.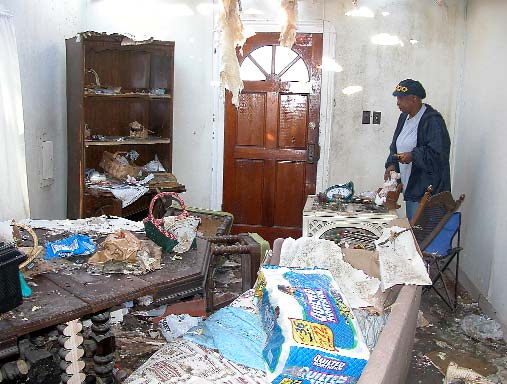 Mississippi Immigrant Rights Alliance
I met with Bill Chandler, director of MIRA!, at his small office in Jackson. We talked about the history of Honduran immigration, and how Hondurans and other immigrants fared the disaster. We agreed that supporting alliances between Latinos and the Black community was critical toward building a powerful force for struggle and democracy in the South, as well as for confronting some historical contradictions between these two oppressed peoples. There are plenty of examples of Southern politicians who use these divisions between Blacks and Latinos to enhance their own position within the business class. New Orleans Mayor Ray Nagin is a case in point. At a forum with business leaders, he asked "How do I make sure New Orleans is not overrun with Mexican workers?" At the rally in New Orleans, well-known community activist Mama D loudly proclaimed that, "Ray Nagin don't know he don't know!"
Extreme Poverty
Bill echoed David Werner's observations when he spoke of some of the factors that have driven Honduran immigration over the past few decades. One is, of course, the reality that working people in Central America are desperate to survive and to provide for their families. Drawn by the economic magnet of El Norte they are willing to take enormous risks to emigrate. The US supported Contra War against Nicaragua, and 1998's Hurricane Mitch have significantly intensified poverty and social disintegration in Honduras. For many, emigrating north has been the most logical, though dangerous, option. But since Vicente Fox has been Mexico's president there are now new obstacles for undocumented Central Americans.
US Dictating Immigration Policy at Mexico's Southern Border
US Immigration has created a new way for corrupt Mexican border officials to extort money from their Latino neighbors. According to the July 2003 Le Monde Diplomatique, "As soon as he was sworn in as president of Mexico in February 2001, Vicente Fox played host to US President George W. Bush and brought up the crucial matter of immigration agreements between the countries. That April, during meetings between Mexican officials and the US Secretary of State, Colin Powell, the Mexican government spokesman, Santiago Creel, told the press: 'In exchange for greater facilities for Mexicans working in the US, our government is prepared to increase measures aiming to arrest foreigners (Central Americans) crossing the country heading for the US.' President Vicente Fox of the right-wing PAN party considers Ronald Reagan his greatest political inspiration." (Reagan's legacy is infamous in Central America. It was he who once brazenly wore a tee-shirt at a press conference with the emblem "I'm a Contra.")
The US-Sponsored War Against Nicaragua
During the war in Nicaragua, Honduras was used as a northern base of operations by the Contras and the US. Honduras, then the second poorest country in the hemisphere (after Haiti), was filled with the culture of war, instability, and social degradation. While working in Honduras in 1989 I saw Contras swaggering in and out of hotels and bars with their M16s and sunglasses, often dressed in expensive clothes. Their presence and that of the US military colored much of Honduran life in the 1980s. The US military, for example, would enter small towns unannounced to "help the poor" with absurd projects like drilling wells where the people knew there was no water below the ground! I saw these dry, abandoned holes first hand in various places in the town of Choluteca.
Hurricane Mitch
Thousands from Central America, particularly from Honduras, arrived in the US after Hurricane Mitch battered the region in 1998. Agriculture was devastated as were the lives of the poor in the country side. Former Honduran President Carlos Flores Facusse warned that a new wave of migrants would go "walking, swimming and running up north" unless the United States helps Central America get back on its feet. During the three-month period after Mitch struck, an estimated 6,000 undocumented Central American migrants were captured and detained along the Texas-Mexico border; more than half were from Honduras.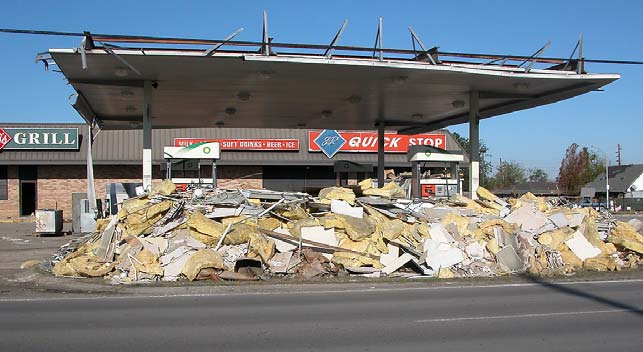 From Central America to the Gulf States
Hondurans seeking to get to the US by land can expect the nearly three thousand miles to the US-Mexican border to be a potentially brutal endeavor. For those who make it to the northern border the hardest part of the journey is right in front of them. The going rate for a "coyote" to provide (unguaranteed) passage into California, Arizona, New Mexico or Texas runs from $2600 to $3000 USD. For those who cannot pay, crossing the desert can be deadly.
Getting across alive has its rewards, to be sure, and the massive cleanup from Katrina and the floods has created a huge job market. Undocumented Latino workers are typically those who take the dirtiest, lowest paying jobs. A typical job is the removal of stinking, chemical-laden insulation out of businesses. But there are other dangers besides exposure to the toxic detritus. For example, on September 28, US Marshals raided a Red Cross shelter in Long Beach, Mississippi. According to the Wall Street Journal, they blocked the exits and briefly detained about 60 people who appeared Latino. The shelter residents, including workers and hurricane victims, were told they would be arrested if they did not leave. Most left the next day.
Bananas and Migration North
For decades, all social classes of Hondurans have settled in New Orleans and the Gulf Coast region; most are working people and many are undocumented. Over the years many who worked in the banana industry back home would put onto the boats headed up the Gulf of Mexico to New Orleans to seek work. Many found employment there and at banana distribution points farther north along the Mississippi River. People working in the banana plantations back home often have family members working in the US unloading bananas up the Mississippi.
Mira!'s Bill Chandler explained to me that Hondurans who remained in New Orleans have reported that Red Cross volunteers would request their legal status prior to providing aid. The Red Cross, however, states this is not their policy and asks people to report any volunteers who are not providing care to all who need it. But people's fears are probably well-founded considering, for example, the Red Cross's reputation for enforcing evictions of Black people in the Lower Ninth Ward of New Orleans, the area most affected by the flooding.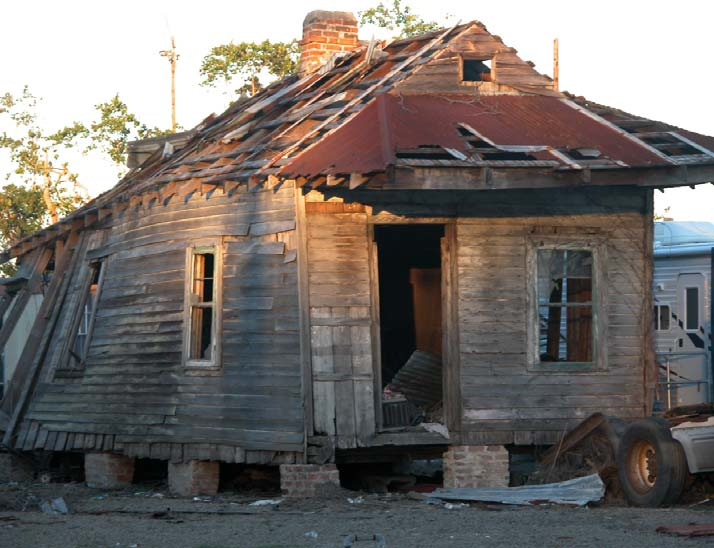 For the first few days after the hurricane, some Honduran immigrants were reported to be sneaking into shelters at night for water, fearing to show themselves during the day. While some Hondurans with family in the Gulf Coast region are posting their names on Internet search lists seeking information about victims, many family members of undocumented Hondurans refuse to do so, for fear of causing immigration problems for their loved ones.
Where did the Hondurans Go?
After Katrina, in light of FEMA's non-response to the hundreds of thousands of poor and working-class Black people, it wasn't difficult to understand why Latino immigrants would expect no better treatment. Hondurans' fear of arrest and deportation if they were to ask for shelter and food is completely understandable.
Victoria Cintra, community outreach organizer for MIRA! in Gulfport, explained that many survivors escaped the area, traveling to other states seeking work and housing. Some found that their only chance of support was from non-profit and faith based groups who welcomed them into shelters, though it seemed that these were relatively few. Some may have returned home, but it is impossible to know how many, and how they may have fared on the trip south is anyone's guess. And then there are the uncounted who did not survive Katrina.
Dispersion of Survivors and Building Unity
It seems that, despite being roundly criticized for their racist non-response to Katrina, Bush and company presently have the upper hand. Given the dispersion of the African-American survivors throughout the country, organizing for their right to return is difficult. Survivors in shelters, churches, hotels and people's homes are spread throughout San Francisco, North Carolina, Texas, and elsewhere.
The entire South and Southwest—the Sunbelt—is changing, and Latinos are part of this change. Promoting unity between Katrina survivors of all races, and advancing Black/Latino unity is essential in the fight for justice and democracy. Meanwhile, the powers that be have their eyes on the devastated Lower Ninth Ward. A massive Disneyland-style casino-based tourist sprawl could well replace this historic part of the South. Supporting Katrina survivor organizations and promoting education about ongoing campaigns for justice can be undertaken in communities anywhere.
Organizations that Support Katrina Survivors
Suggested Reading
Bruce Hobson is a founding board member of HealthWrights who lived in rural México for many years. He was a student of David Werner in the 1960s and in the 1980s worked as a team member of Proyecto PROJIMO. He later coordinated a community-based rehabilitation program on the coast of Jalisco, México and from 1993 through 1996 he worked through the United Nations High Commissioner for Refugees in the Chiapas jungle training Guatemalan refugees basic rehabilitative skills and program development.
&nbsp