In Memoriam: Marcelo Acevedo
It is with great sadness that we announce the passing of Marcelo Acevedo, who died in May of this year after a brief battle with a malignant brain tumor. Marcelo was a young village health worker with the Piaxtla Clinic in Ajoya, and later became a talented and caring orthotist and prosthetist, generously giving of himself to so many who came to PROJIMO for assistance. We'll miss him.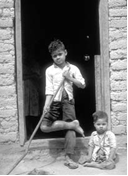 Marcelo leaves a wife and four children, and it was his wish that they all complete school. HealthWrights has set up an account to help his wife, Chayo, get through this difficult time, and to help his kids realize all of their dream of completing school. Any assistance you can provide would be an enormous help. While one time contributions are certainly appreciated, what would be most helpful is a pledge over time. We can set up a recurring monthly charge to your bank account for this purpose. Please contact us for details.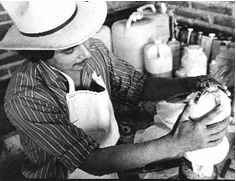 &nbsp