Announcing Two New Publications
Slideshow CD: Workshop For and With Disabled Children in Columbia
The Colombian workshops depicted in this Newsletter are vividly captured in an exciting narrated full-length slide show, with many more examples, and more photos with each child.
This new resource is a great teaching/learning aid, with many original ideas. As with all our work, we put the disabled persons and their families at the center of the creative process.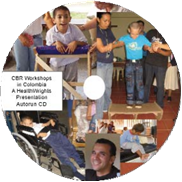 Available as a CD for your PC (see insert), or as a streaming video online at http://healthwrights.org/slideshows/colombia/
Booklet: Health in Harmony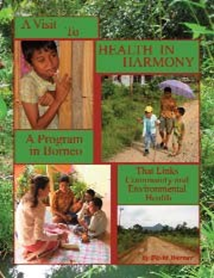 This colorful new 30 page booklet expands on our previous newsletter from the rainforests in Borneo, written by David Werner, and beautifully laid out by Jim Hunter.
Given the complex pressures of human survival and environmental preservation, this is an extremely timely report. See Insert to order.
&nbsp