HealthWrights: Miscelaneous Media
Many of the items available here were made by village children, both disabled and non-disabled, and all sales go toward funding of disability programs in Mexico.
Note: In the past, these items were available for purchase. Please contact HealthWrights at orders@healthwrights.org for availability.
Greeting Cards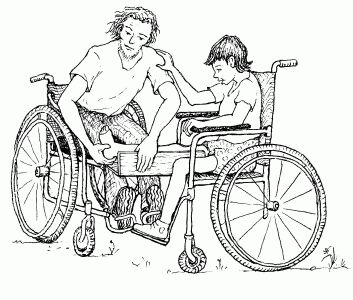 Sets of Greeting Cards Showing Disabled People at Work and Play, Hand Colored by Village Children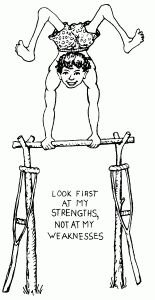 Drawings from David Werner's books Nothing About Us Without Us and Disabled Village Children have been reproduced, then hand colored by disabled and non-disabled village children. The cards show children and youth playing and actively participating in daily activities at PROJIMO (the Program of Rehabilitation Organized by Disabled Youth of Western Mexico).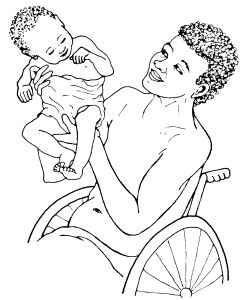 These colorful cards are especially appropriate for organizations of disabled persons or by anyone who wants society to look at the strengths of disabled folks, not their weaknesses. Proceeds go to the young artists and to PROJIMO.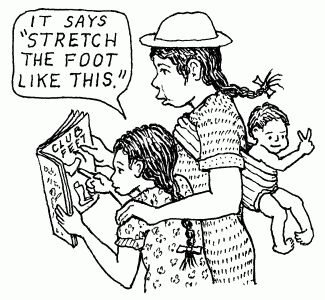 Let your "Season's Greetings" cards carry a message of dignity and opportunity for disabled persons.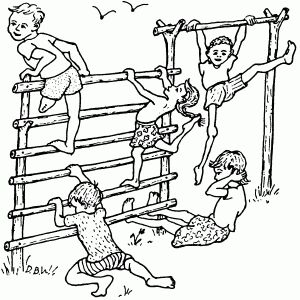 Toys and Holiday Ornaments
This holiday put our hand colored wooden toys on your Christmas Tree. These toys are made by disabled and non-disabled children of the small town of Ajoya in Mexico. Ajoya is the home base for Project PROJIMO's Work Program which focuses on creating jobs and training for village youth.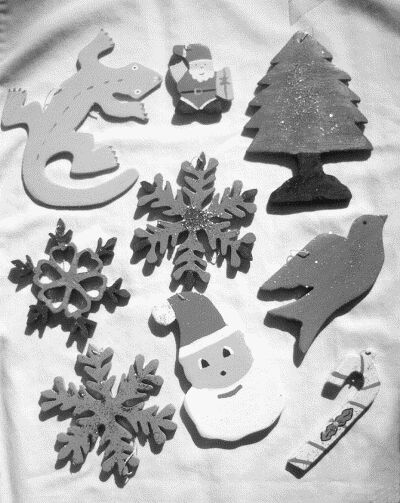 The toys, however, do more for the projects than bring in money. The children learn woodworking skills, and how to play and work together in a fun setting. The toys are fun for kids of all ages!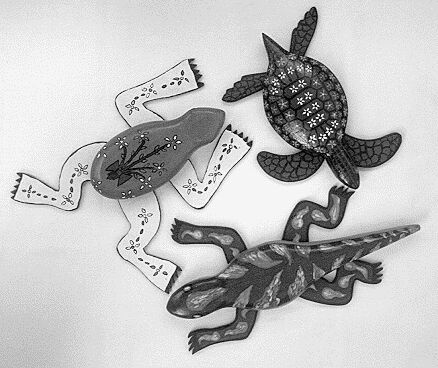 The colorful toys shown here can be hung on overhead bars for stimulation or just for fun. Kids can pull a string and it will move the legs and arms.
Bird Prints of the Sierra Madre Charcoal Ink Paintings
These 11" by 17" prints of paintings by David Werner portray four characteristic birds of Mexico's Sierra Madre Occidental. They are available to you for a small contribution. While each painting is a work of art, it is also a detailed study of the bird species, together with a botanically accurate depiction of typical plant species and native insects. David Werner studied Sumie ink painting under a Zen Master in Kioto, Japan, in 1962. His black and white bird portraits reveal a blend between Eastern emphasis on essence and space, and Western emphasis on detail.
| | |
| --- | --- |
| 1. Magpie Jay (Urraca) Calocitta formosa. | 2. Kiskadee Flycatcher (Chatillo) Pitangus sulphuratus. |
| | |
| --- | --- |
| 3. Empidona Flycatcher (Enjambrero) Empidonax sp. | 4. Brown-Throated Wren (Saltapared) Troglodytes brunneicollis. |
&nbsp