-- Below are our most recent content additions to the site --
To receive email announcements when we post new newsletters click the subscribe link 

We are in need of volunteers to help with website content. 
In particular we are looking for someone to support our primary IT volunteer see our page How You Can Help

Want to watch videos we have produced?  See our Multimedia page for our videos that are online for viewing.
---
May 2015
NEW! 

Newsletter 76
Making A One-Room Village School More Accessible
For a Nine-Year-Old with Muscular Dystrophy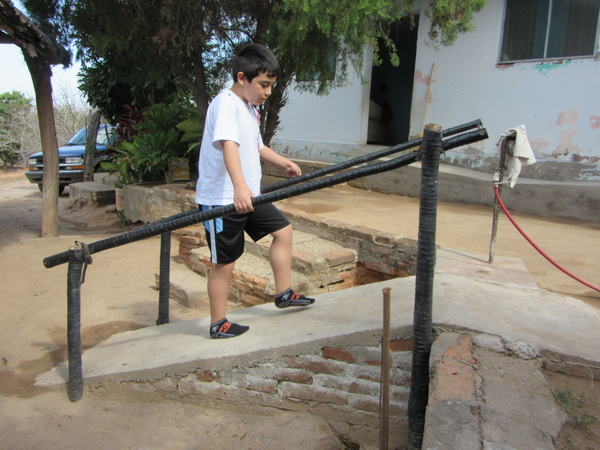 Sinaloa, Mexico
This newsletter -- an example of Child-to-Child in action -- tells the story of Tonio, a timid 9-year-old with muscular dystrophy, whom schoolchildren in Mexico encouraged to participate and be included. To help the boy reach the school more easily, the villagers built handrails for the steep steps. His classmates volunteered to shuttle him daily, in an ingenious "spidermobile," over the rough trail to and from his home. This all-terrain wheelchair -- with 4 long arms, so that 6 or more children can push and pull it at once -- was created by disabled crafts-persons at the PROJIMO-Duranguito wheelchair shop which is supported by Healthwrights and is located not far from this Tonio's village.
Note: This newsletter is "responsive". It will be nicely readable on tablets and even phones
---
December 2014 - Newsletter 75
From Village Boy to Kind Eye Surgeon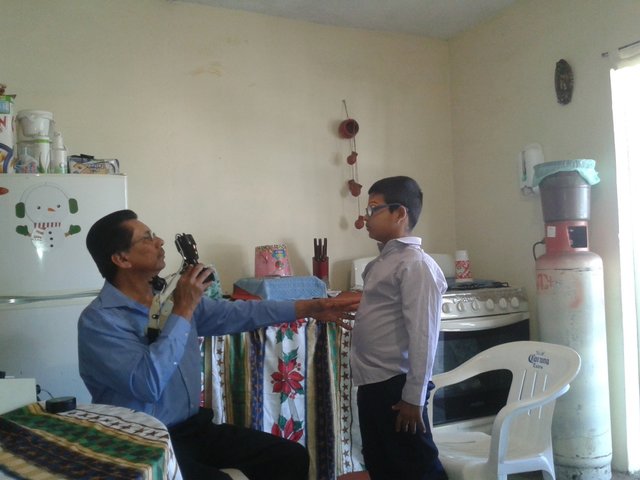 Sinaloa, Mexico
This year's-end newsletter tells the story of a farm boy in México who, more than three decades ago, was helped by the local village health program in the Sierra Madre to continue his schooling. Along the way, he became a village health worker, then a doctor, and finally a gifted eye surgeon and professor of ophthalmology. But the best news is he never forgot his roots. He continues to reach out to disadvantaged people in need. Recently we sought his help for a blind child whom other specialists had essentially given up on.
---
Sept 2014, Newsletter 74
Struggle for Health and Rights in South America's Southern Cone

Argentina, Chile
In April of 2014 David Werner was asked to visit Chile and Argentina, the two countries that flank the imposing Cordillera de los Andes in South America's "Southern Cone". His hosts were groups of occupational therapists and community doctors. This newsletter chronicles the visits and provides observations on the state of health, and environmental and economic wellbeing for the marginalized of the region.
---
August 2014 - Newsletter 73
Child-to-Child Workshops in Burkina Faso
David Werner was invited in February to visit and facilitate a Child-to-Child workshop in Burkina Faso, a small country in West Africa.
This newsletter is his report back. In addition he put together a photo documentary to accompany the newsletter.
Read the newsletter and see the photo-documentary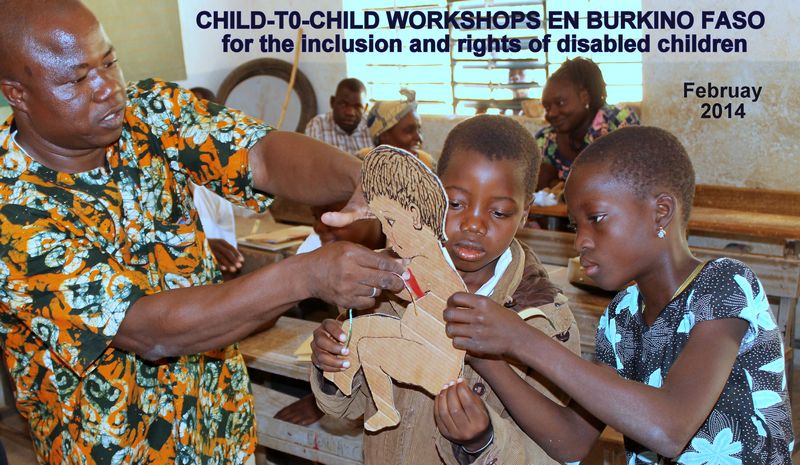 ---
"The Return of Health for All" by David Werner, with a contribution by Halfden Mahler The Return of Health for All- 1.6mb pdf (opens in new tab) as published in World Nutrition, Journal of the World Public Health Nutrition Association, Volume 5, Number 4, April 2014
This commentary by David Werner was included in the April 2014 issue of World Nutrition to help set the background and provide a sociopolitical perspective for the World Health Assembly (WHA) in May 2014. 
Based on a booklet by Werner titled "The People's Struggle for Health and Liberation in Latin America: a historical perspective," Cuenca Ecuador, Oct 2013 click here the commentary revitalizes the global goal of "Health for All" as subscribed to by the member states of the United Nations in the "Declaration of Alma Ata" in 1978. The Declaration not only called for universal Primary Health Care, but made clear that to achieve a healthy society, the full participation of people and communities is essential. It called for new, more people-centered political and economic paradigms that promote a fairer, more inclusive social order.
During this time, Halfden Mahler, Director General of the World Health Organization from 1973 -1988, played a seminal role in the formulation this revolutionary Declaration. For this reason, a statement by Mahler is included with Werner's call for "the return of Health for All."
For the complete April 2014 and other issues of World Nutrition, see: wphna.org/worldnutrition/past-issues/ scroll down page to get to download link for April Issue
---
Newsletter 72, from Cuenca, Ecuador.
This Newsletter  is divided into two parts:
Part 1.  "The Silence that Screams"--Wise writings of a boy who had no voice for 12 years.
Part 2. "The First Assembly of the People"s Health Movement-- Latin America, Oct. 2013
solamente disposable en Inglés en este tiempo
English - opens in new window
Large File Size  (5mb), Slow! Loading  NL-72-Eng-5mb.pdf
---
PEOPLE'S STRUGGLE FOR HEALTH AND LIBERATION IN LATIN AMERICA: A HISTORICAL PERSPECTIVE
Booklet by David Werner
Available as a large pdf file - opens in new window
English
Peoples-Struggle-English-3.5mb-pdf
Español
La Lucha de los Pueblos-Español-3.5mb-pdf
---
Newsletter from the Sierra Madre # 71 , October 2013
A 7-Year-Old with Spina Bifida Discovers New Life
A photo documentary
Photos by David Werner and Tomas Magallanes
Text by David Werner
Miguel Angel
We tell the inspiring story of a disabled child and his rehabilitation at the PROJIMO Duranguito wheelchair workshop. Affiliated with HealthWrights, this small community-based program -- run by disabled villagers -- is located in the village of Duranguito, 70 kilometers north of Mazatlan, in Sinaloa, Mexico. The team is dedicated to designing and building wheelchairs to meet the individual needs of disabled children. They evaluate each child individually, and build up to 300 custom-made wheelchairs and other assistive devices per year.
In this case, however, the they have taken on responsibility for this child's full range of rehab needs -- both physical and social. For although the boy has a difficult background and an especially challenging disability, he has big dreams and lots of potential.

English
Low Resolution, Fast Loading   
NL-71-Eng-LowRez.pdf
High Resolution, Slow Loading, Suitable for Printing
NL-71-Eng-HighRez.pdf
Español
Baja resolución, carga más rápida 
NL-71-Esp-BajaRes.pdf
Alta resolución, carga lenta, adecuada para la impresión 
NL-71-Esp-AltaRes.pdf
---