Welcome!
In the past decade, the mobile web has taken the world by storm, including the rural areas HealthWrights has been working with for over 50 years. However, we found that our existing website simply could not serve our people. We therefore embarked on a journey to upgrade our capabilities.
After a long 18 months of struggle, the HealthWrights team has managed to pull it off: a new, mobile-friendly website in both English and Spanish, featuring more content, more photographs, and more of the incredible history of our organization.
Today, all the pieces are in place to add more educational materials, more presentations, more Spanish content, and more of your stories.
Please reach out to us with your photographs and stories of your time with Piaxtla, PROJIMO, and other HealthWrights projects. See below for more information.
We look forward to hearing from you.
Habilítate Mazatlán in the Media
Habilítate Mazatlán has received some positive attention in the media. Click to read "The cardboard that changes lives" in the original Spanish. Click here here to read the whole story in English (via Google Translate).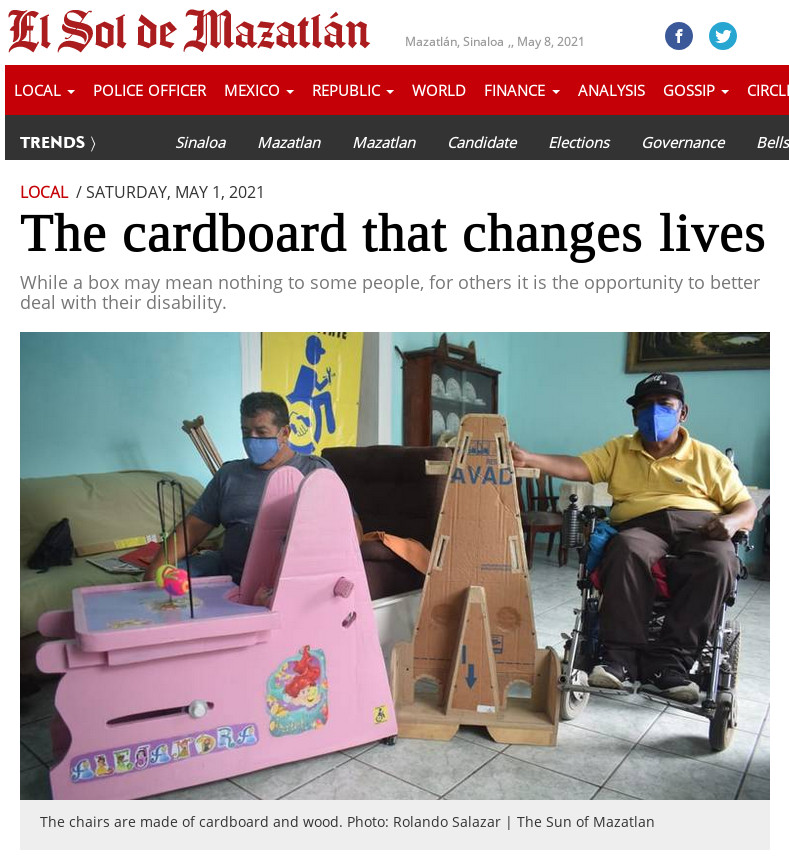 Help Us Build HealthWrights' History
We invite you to help us create a comprehensive history of HealthWrights through the collection and digitization of HW-related documents. If you have documents of interest, please send them to HealthWrights. We will digitize them and incorporate them into our website.
Maybe more than anything, we are looking for your incredible stories! Did you volunteer years ago with Piaxla or PROJIMO? Did you accompany David on an international visit? Were you present during one of his memorable talks? Please write us a short note about your experience and what you have been up to. We would love to be in touch.
Please either digitize the material (at a high resolution), or send the originals to
Healthwrights

c/o Jason Weston

3897 Hendricks Road

Lakeport CA 95453 USA
Note: Unless otherwise agreed upon, we cannot return materials sent to us. We will, however, gladly provide links to digitized versions we put up on our website.
&nbsp