Two Groundbreaking Videos on Disability!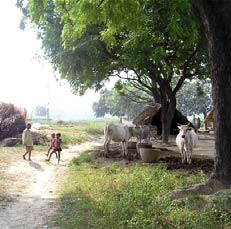 These heartwarming, yet pragmatic stories show how, by working together and putting the disabled person at the center of the process, assistive devices can be tailor-made to better fit his or her needs.
Community Based Rehabilitation in India. In November 2005, David Werner visited India where he conducted CBR workshops in three regions. These workshops provided material for three new extensive slide shows, each narrated, detailing the interactive process of the workshop participants, the disabled individuals, and their families.
These are available on a single CD or DVD. Order the CD or DVD
from the flier insert with this newsletter.
Return to Life After Spinal Injury, is an award-winning DVD by Peter Brauer. This empowering Spanish language instructional video about spinal injury was conceived and produced for and by spinal cord injured persons themselves, as a graphic form of peer counseling. Filmmaker Peter Brauer spent 3 months working with the PROJIMO team as a collective learning experience for all. And because everyone volunteered their time and the filming was digital, the cost was remarkably low.
These disabled educators who have created this CD—ranging in age from 10 to 40—skillfully show how to prevent and treat pressure sores and urinary infections, how to avoid and correct contractures, and how to make low cost protective cushions, and assistive equipment. But above all they show how spinal cord injured persons can relearn the skills of daily living, find ways to earn a living, and re-enter the life of the community as active participants and leaders.
This astounding CD film will give a great boost to persons with recent spinal cord injury, to help them accept their disability and realize that they can still live rich and fulfilling lives.
Spanish, with English Subtitles: US$22 plus $3.00 shipping. Profits go to PROJIMO.
&nbsp