Building Partnerships Beyond Borders: Empowering the Vulnerable
The Annual Conference of the New York State Occupational Therapy Association, Aug 27, 2006
In August, 2006 David Werner was invited to speak at the Annual Conference of the New York State Occupational Therapy Association, held at the United Nations headquarters in New York City.
The theme of this year's NYSOTA Conference was Building Partnerships Beyond Borders, with a special focus on "Empowering the Vulnerable."
Sociopolitically, human beings tend to align themselves somewhere on a continuum between two poles: those who want to control other people, and those who prefer to relate to others as equals. Likewise, the so-called "helping professions" can be approached in ways that are domineering and disempowering, or in ways that are expansive and enabling. Despite their ideology of "service," the health professions today tend to be dominated by the superior, disempowering side. The prevailing biomedical model focuses on illnesses of individuals rather than on collective well being. It tends to be elitist. Its costly interventions are least accessible to those whose needs are greatest.
Where does Occupational Therapy Fit into this Larger Picture?
Because OT deals with how people function in their environment and community, it strives to take a more comprehensive, holistic (whole-istic) approach. Rather than emphasize biomedical intervention, it focuses on underlying social and community concerns, at least in theory.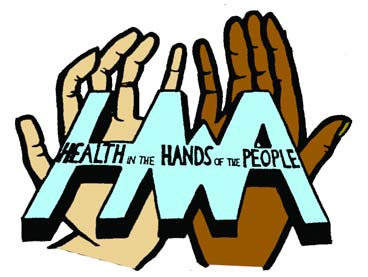 In practice, however, the OT profession too often falls short of its more holistic, egalitarian goals. And as with the other health professions, the poorest and neediest often fall between the cracks. In our increasingly globalized free market economy, there is no such thing as a free lunch. You get what you can pay for.
There is, however, a grassroots revolution taking place within the field of Occupational Therapy: an attempt to orient the profession away from the biomedical focus and more toward social justice, equal opportunities, and human rights, with less emphasis on changing the disadvantaged individual, and more on transforming unfair social policies.
It is perhaps fitting that this focus on social justice is spearheaded by a group of occupational therapists in South Africa, where the fight against discrimination and exclusion has a long history. To this end, OTs Frank Kronenberg, Salvador Simó Delgado, and Nick Pollard have edited a groundbreaking book: Occupational Therapy Without Borders: Learning from the Spirit of Survivors. The book includes a Foreword by David Werner.
&nbsp